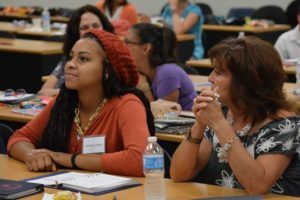 About the Program:
Who can attend:
Youth ages 14-21 (Must be adopted, in Foster, Kinship, Group Home, Extended or Former Foster Care)
Where:
Santiago Canyon College
8045 East Chapman, Orange, CA 92869 Rooms: E-203 & E-206 (except where noted)
(Download campus map here)
When:
Selected Saturdays.  All classes are now from 9 a.m. until 1 p.m. unless otherwise noted.
2017 Workshop/Event Dates
 
11/18/17
 "SELF-CARE" 
Taking care of YOU from the inside-out.*

Please note:

Confirmations will be sent the first week of November to allow us time to give priority to regular students for this very popular workshop.**WORKSHOP IS FULL!**
Continental breakfast and lunch will be provided.
**We encourage each youth participant to bring a trusted adult to this event.  Trusted adults may include caregivers, C.A.S.A.'s, advocates,  or mentors.  Trusted adults will participate in training.  We will assign one for those youth who do not have a trusted adult.  Continuing Education Credits are available.**
Please call (866) 470-1888 for more information
---